Suppose you're a bride-to-be, congratulations! You've just made the most important decision of your life. From now on, everything else is secondary to this goal. But the world doesn't stop spinning when you get engaged, and there are still plenty of things left to do before your big day arrives. So what's one thing that can help make sure every wedding detail goes off without a hitch? Social Media! Here are some tips for using social media for your wedding.
When it came time to plan our wedding, the number one thing on our list was making sure that our guests would have an enjoyable experience while they were with us. We did this by designing a custom hashtag so people could share their photos from the day with everyone else who couldn't be there in person. The other was by including social media links throughout the wedding website, which helped people stay current with all of the latest information about what's happening before and during the event. We hope you enjoy these tips for using social media for your wedding!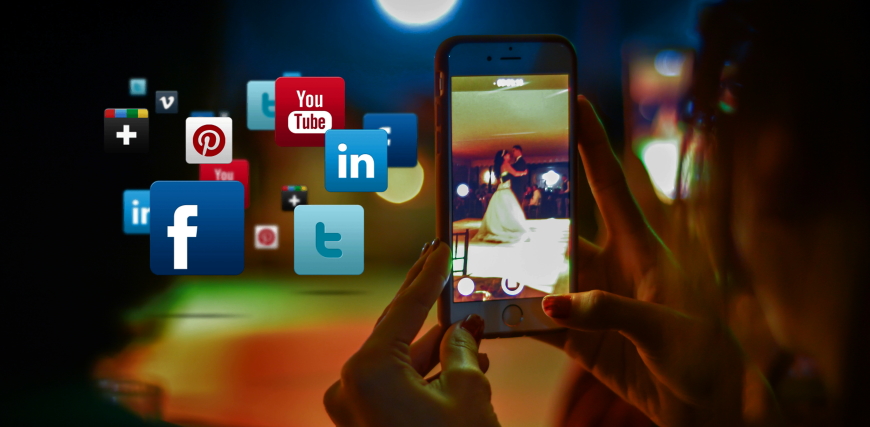 Use social media in creative ways
Social media is a powerful tool for marketing your wedding and giving your guests an experience they can't get anywhere else. Here are some tips on how you can use social media for marketing your big day!
Create a Facebook event for the wedding, which will allow people to RSVP and offer their congratulations. You'll also be able to invite all of them at once when they receive the invitation in the mail, instead of individually typing out each person's name or email address.
Send out pre-wedding photos with captions announcing the date and location of the ceremony and reception. This way, people who can't make it won't feel like they missed out on something special!
Use Instagram as a visual media expression.
Keep up with your hashtag game: Make sure you're using the right keywords in all of your posts! Keywords like #bride, #groom, #bridetobe, or #wedding will help people find your content. You might also want to include a few emoji-like hearts or an animated gif if you have one. It's important not to overuse these, though.
Social media for your wedding day
The internet has given everyone a platform to share their stories and experiences. So whether you're looking for advice, inspiration, or want to show off your wedding photos – social media is the perfect place to do it.  Social media can be a handy tool for planning your big day by saving time and money. Plus, with so many people using social media these days, there's bound to be someone who shares the same interests as you! But before you jump on board and start posting all of your wedding details online, we have some tips that will help ensure you don't forget any important details when planning out what pictures go where.